"Update to the last version of Windows10" – that's where it all starts. This notification that gives you some trouble because you don't know how to do it. It's like they tell you what to do, but not How.
The good part is that we will walk you through this process.
After you will successfully updatedyour Windows 10, you can check this article about How to install the latest drivers on Windows 10.
Even if sometimes updates are frustrating, it's good to use them. If updated, Windows10 has the latest security features available on the market: it has a built-in security feature that protects your data.
Step1 :
Press the Start menu button, which can be found in the bottom left corner, and press on the Windows logo: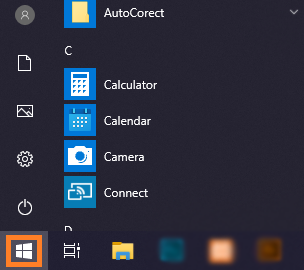 Press on the Settings button: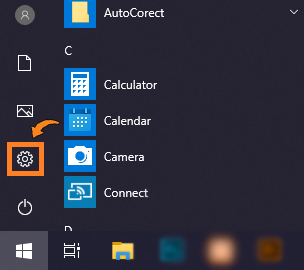 Step 2:
Navigate to Update & Security > Windows Update: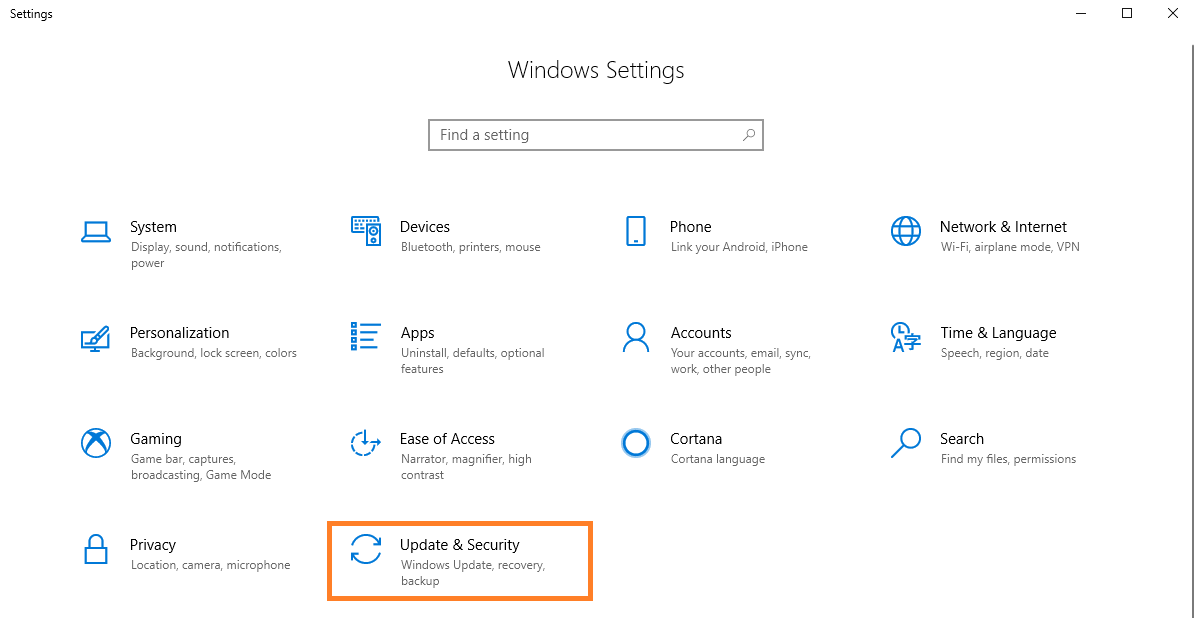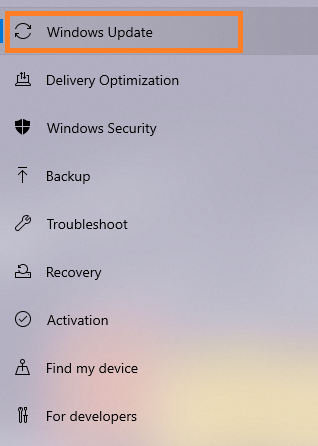 Step 3:
Select Check for updates. If there is an available, it will begin downloading automatically.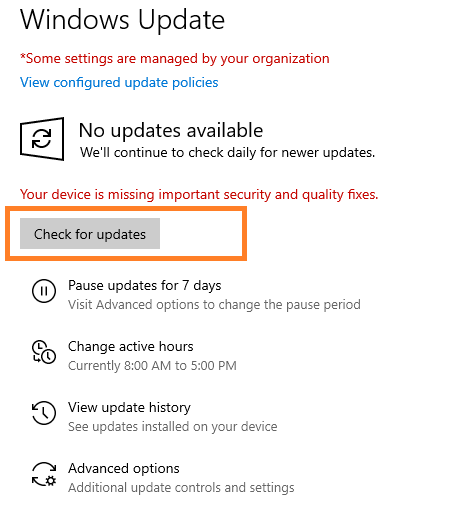 If you are not going to see any updates available, it's okay, this page will let you know if your hardware is currently not incompatible. If it is, you may see a message like:,, The Windows 10 February 2020 Update is on its way. We're offering this update to compatible devices, but your device isn't ready for it. Once your device is ready, you'll see the update available on this page. There's nothing you need to do at this time."
If you got confused in the steps explained or you found them difficult, you can contact a tech expert, and he can solve your problem immediately! We promise we solve your tech problem!
You can get expert support in just a minute!